Jason's Testimonial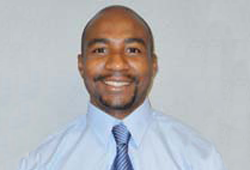 Jason grew up in a good family and attended college. But issues with substance abuse led to his being arrested. Once released, he experienced periods of homelessness. To gain job skills so that he could change the path he was on, Jason enrolled in occupational skills training at Goodwill. He trained in food service at Goodwill's Los Angeles campus. Once he graduated the program, he had many opportunities for employment.
Jason knew that he wanted to work for an organization with strong ethics and a commitment to the community. So he chose to stay at Goodwill, where he was hired as an attended donation center attendant. His personable manner and fine customer service soon brought him promotion.
Jason is now an assistant store manager. He has been recognized for excellent customer service and for upholding Goodwill's "RISE" values: Respect, Integrity, Service, and Excellence.
Jason plans to return to school and pursue a business degree. "I've really been helped out by Goodwill," says Jason. "Goodwill believes in you, and I believe in Goodwill. It's the type of work environment that I'd been looking for."