Wednesday October 16, 2019
Washington News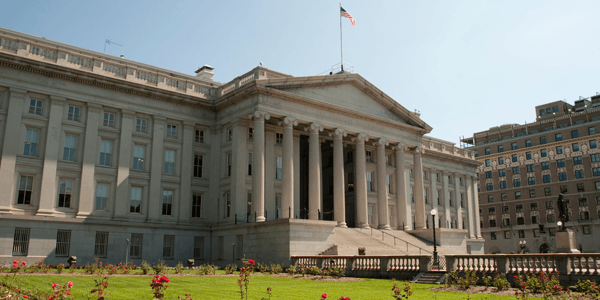 Your Social Security and Medicare Value
The Social Security Administration recently announced a 2.8% cost of living increase in Social Security benefits for 2019. The standard Medicare premium will increase by $1.50 to $135.50 next year. Upper-income taxpayers will pay a larger Medicare premium. The Social Security increase is the largest since the 3.6% bump in 2012.

Many Americans who plan to retire in the next few years are interested in knowing the total value of their future Social Security and Medicare benefits. In addition, taxpayers want to know how the value will compare to the amounts paid into Social Security and Medicare taxes during their working years.

Retirement specialists C. Eugene Steuerle and Caleb Quakenbush from the Urban Institute recently published an article with the title, "Social Security and Medicare Lifetime Benefits and Taxes." Their article explains the present value of Social Security and Medicare benefits in current dollars.

Social Security is a pay-as-you-go system. Each year, workers and employers contribute 6.2% of their income for Social Security and 1.45% for Medicare. The Social Security tax base is limited to $128,400 for 2018. All income is subject to Medicare tax.

Steuerle and Quakenbush estimate benefits for single taxpayers and married couples with low, average and high incomes. They assume normal life expectancy and a 2% return on tax payments.

With these assumptions, a single woman (with an average income of $51,900 in 2018) who retires in 2020 would have an annual Social Security benefit of $19,900. Her total Social Security and Medicare lifetime benefit is estimated to be $619,000. Based on the 2% return assumption, she would pay $380,000 in Social Security and Medicare taxes.

A married couple with two average earners has 2018 income of $103,800. If they choose to retire in 2020, they will receive annual Social Security payments of $39,900. Based on this payment and estimated increases for cost of living, their lifetime Social Security value is $669,000. Because the lifetime Medicare value for this couple is $498,000, their total estimated benefit is $1,167,000. During their working years, the two employees would pay $760,000 in Social Security and Medicare taxes.

For both the single woman and married couple with average income, the Social Security benefit is substantially greater than the tax payments.

Editor's Note: The Social Security and Medicare tax payment calculation assumes the worker pays both the employee and the employer amount. Most economists assume that the employer considers these payments as part of the employee compensation package. Your individual results may differ from these two average income examples. Your Social Security and Medicare benefit and tax payments may depend upon your income, longevity and other factors.


Published October 26, 2018
Previous Articles
Small Business TCJA Tax Changes
Social Security Benefits Increase by 2.8% in 2019
October 15 Tax Extension Deadline